Micro Markets
At Kwik Vending, our mission is to provide your business with everything it needs to thrive. Whether your goal is to keep employees happy and productive or simply to offer a unique environment that fosters growth in your company, Micro Markets are a great solution! With a vast array of products and a more welcoming atmosphere, Micro Markets ensure that there's always food to meet your needs.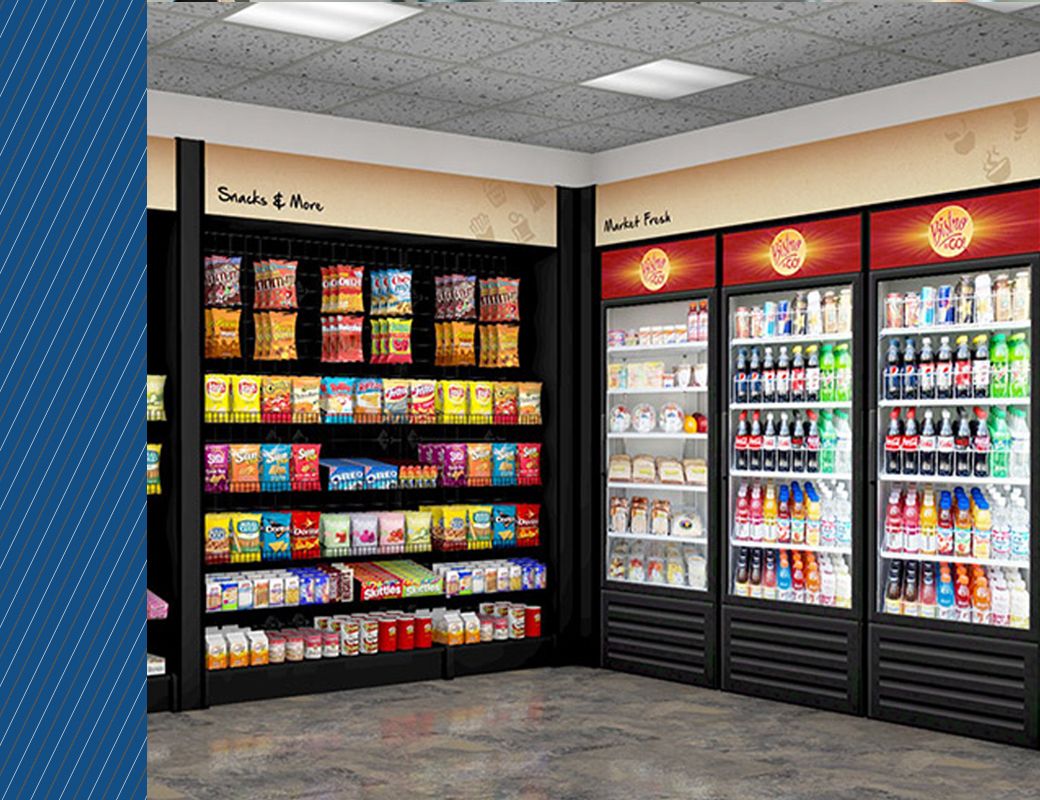 Customize a Micro Market to Your Space
Every business is different — and that's why every Micro Market we install can be tailored to suit the specific needs of your company. With a number of fantastic food options to choose from, there's something for everyone in each market.
Workplaces across Utah are changing every day. Thankfully, the team at Kwik Vending is here to keep up with the changes in order to provide employees with the fresh foods they need to make the most of their time in the office. From wraps and salads to snacks from the vending machine, Micro Markets are the perfect way to ensure that everyone has what they need to help your business grow. Contact us today to learn more about Micro Market options for your business. We look forward to working with you. Contact Us