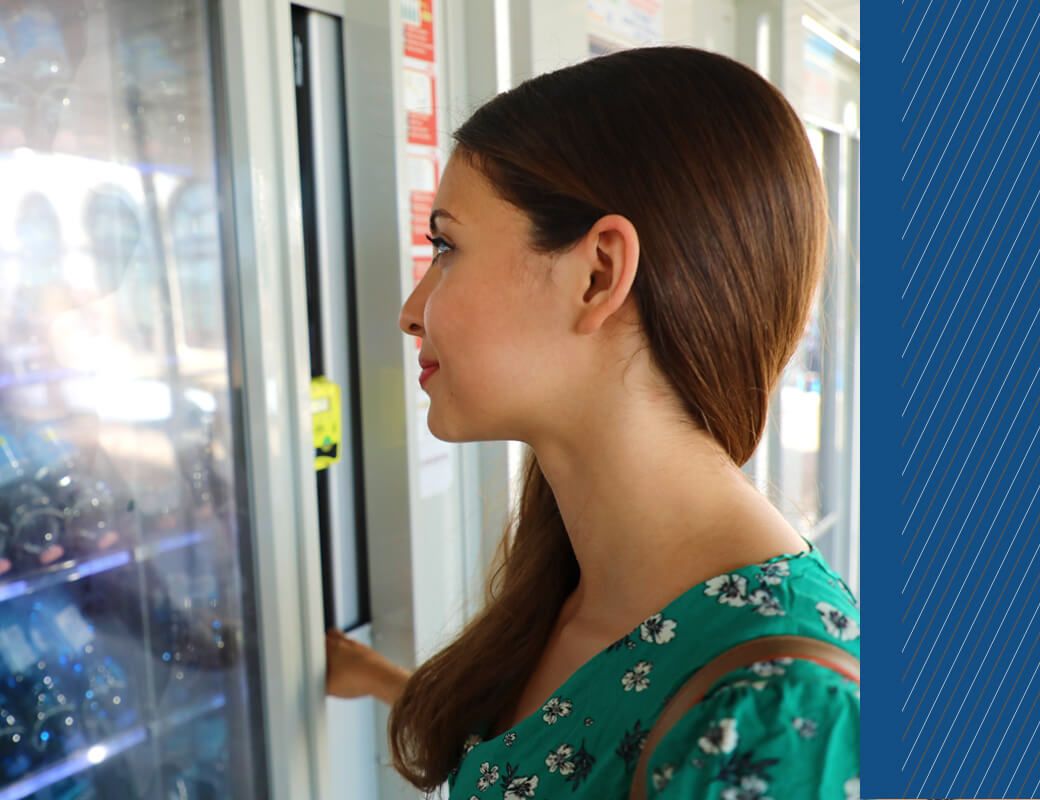 Vending Machines and More
Each Kwik Vending machine offers up a great selection of products from small, local brands as well as national retailers, ensuring that no matter the snack people are craving, they'll find something to love. Whether you're in need of beverages or snacks, we have you covered with everything you need to keep people fed and happy.
Best of all, our vending machines utilize industry-leading technology to provide us with the data we need to keep your machines stocked efficiently and effectively. In other words, you don't have to spend your valuable time filling out forms and submitting requests. Instead, our machines handle everything automatically. We even offer vending machines with debit card readers, allowing people more options to pay for the snacks they're craving. Have a question about Kwik Vending machines or the services we offer? We'd love to hear from you, so contact us today to get started.