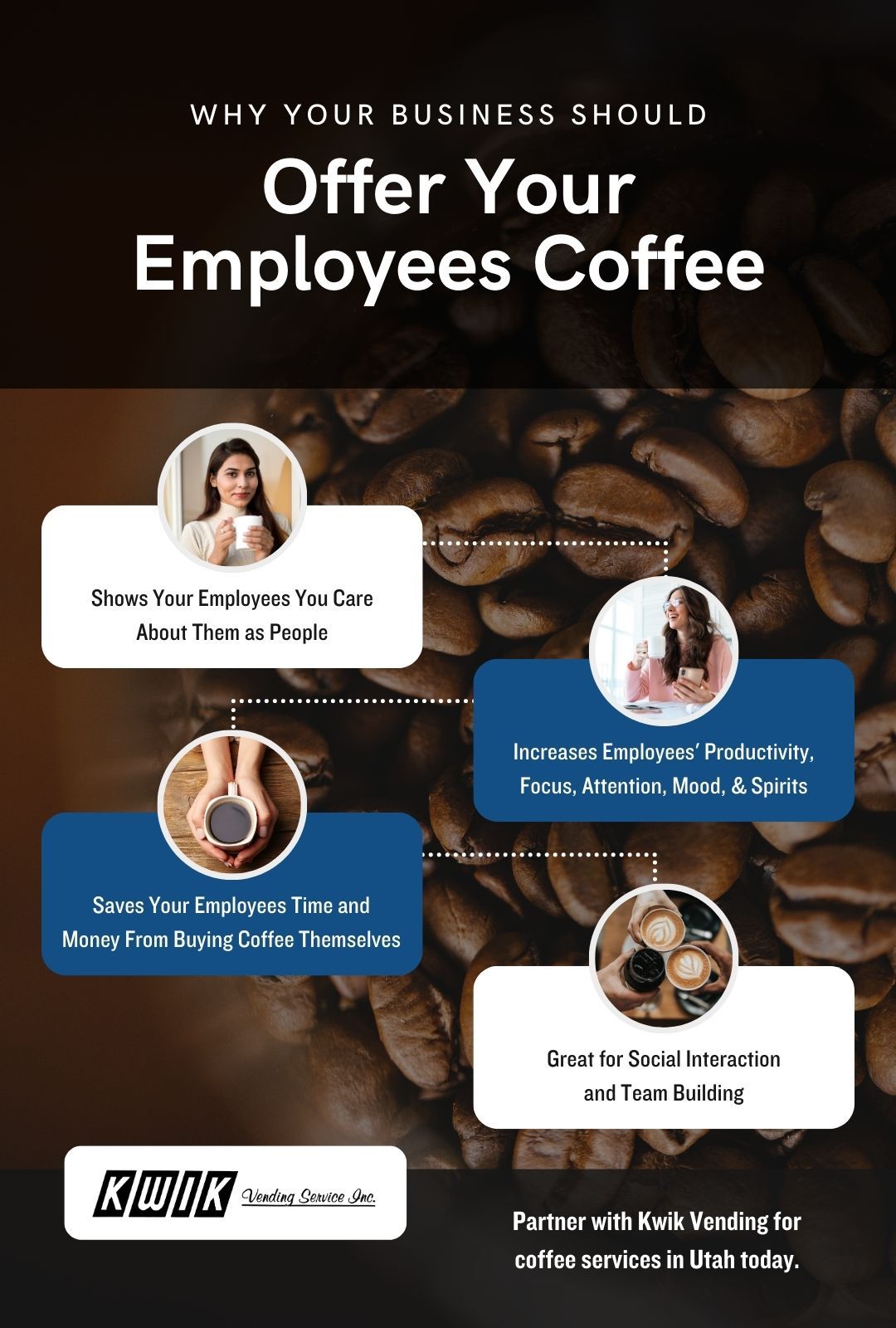 A Great Cup Of Coffee Every Time
Kwik Vending uses state-of-the-art brewing equipment to ensure that you get an unbeatable cup of coffee whenever you need one the most. Best of all, we can also provide your company with a number of different coffee products from the best coffee companies in Utah and across the United States. No matter the type of coffee or brewing technology you have in mind, the team at Kwik Vending has you covered.
There is no doubt that coffee is a necessity in any work environment, and because our machines are cleaned and sanitized often, you can always rest assured that you're getting a cup that's both hot and fresh every single time. From Route 66 coffee beans to filter packs to K-Cups, we have everything you need. Contact us today to learn more. Contact Us
Looking for custom roasted coffees to make the perfect cup of coffee every time? Setting up the perfect coffee station for your customers and employees should be a quick and easy process. That's why at Kwik Vending, we're here to offer everything from custom coffee to all of the accompaniments you need in one place! Start with a quote request and learn more about custom coffee services.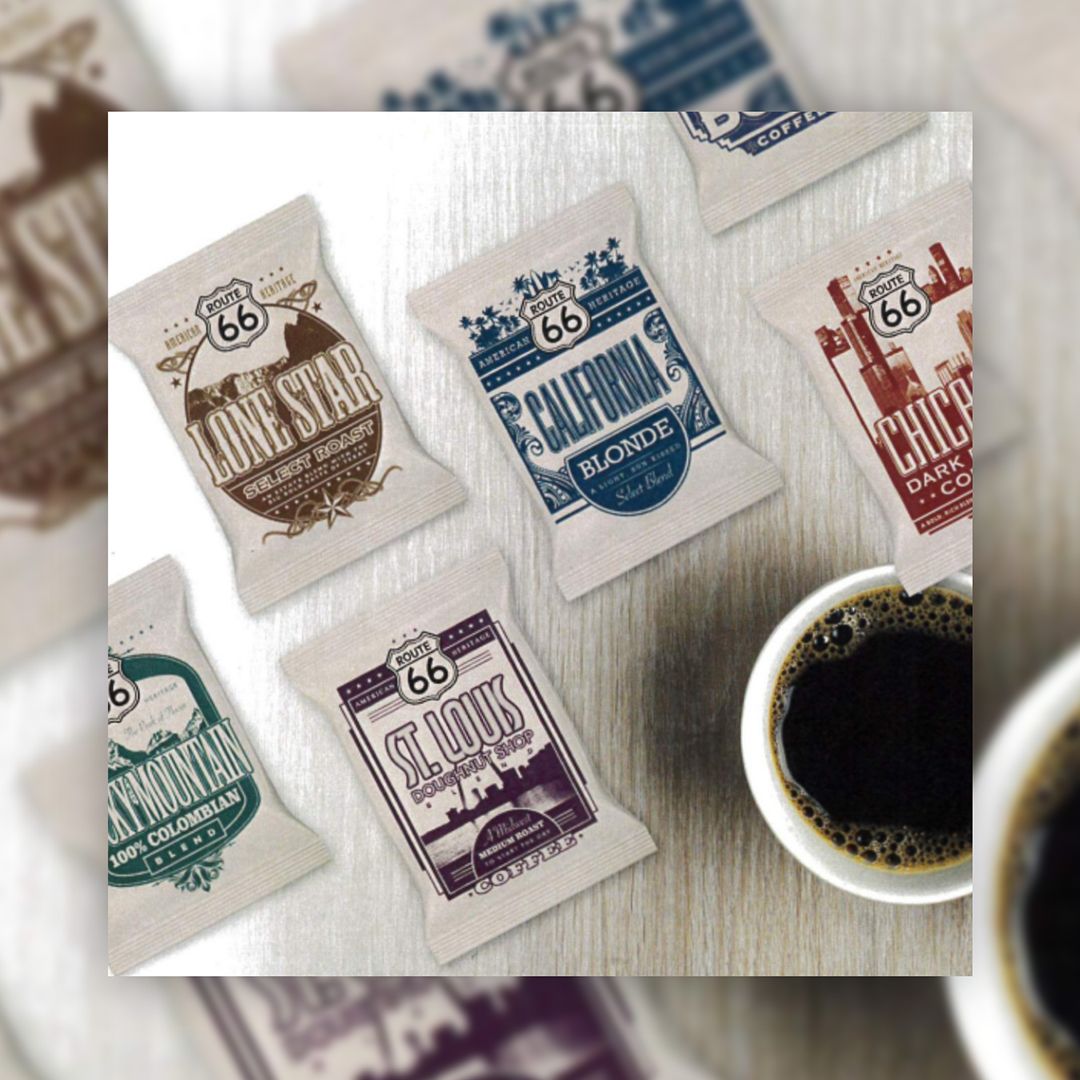 Turnkey Coffee Services
Find a custom coffee solution that doesn't require weeks of planning and setup. At Kwik Vending, our coffee services are turnkey so you can start offering a great cup of coffee in no time!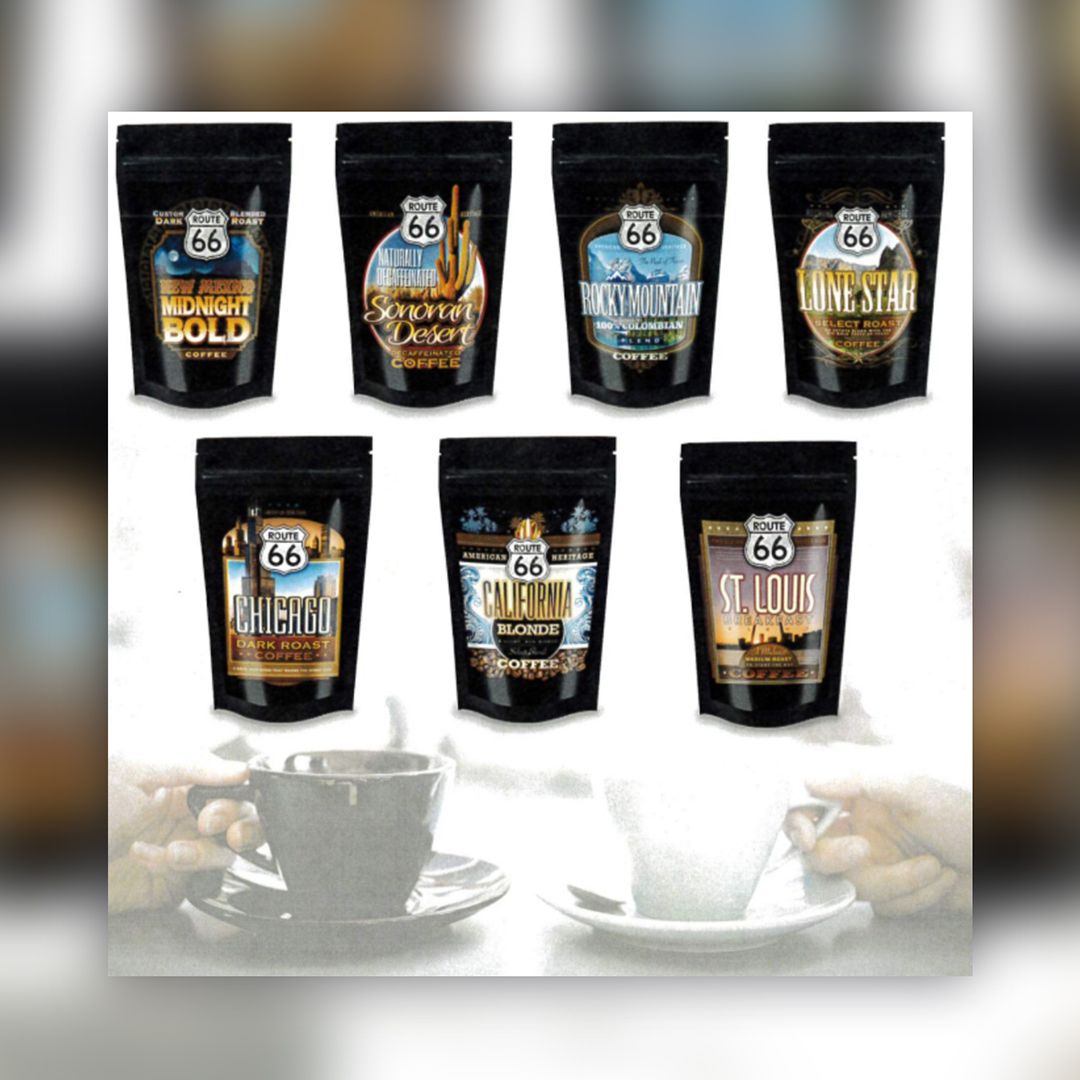 Explore Our Signature Roasts
Looking for delicious signature roasts? Choose from our selection of Route 66® coffee, including our:
Chicago Dark Roast Coffee

Lone Star Select Roast Coffee

California Blonde Coffee

Midnight Bold Coffee

Rocky Mountain 100% Colombian Coffee

And More!
Contact us if you have questions or want a complete list of our available signature roasts!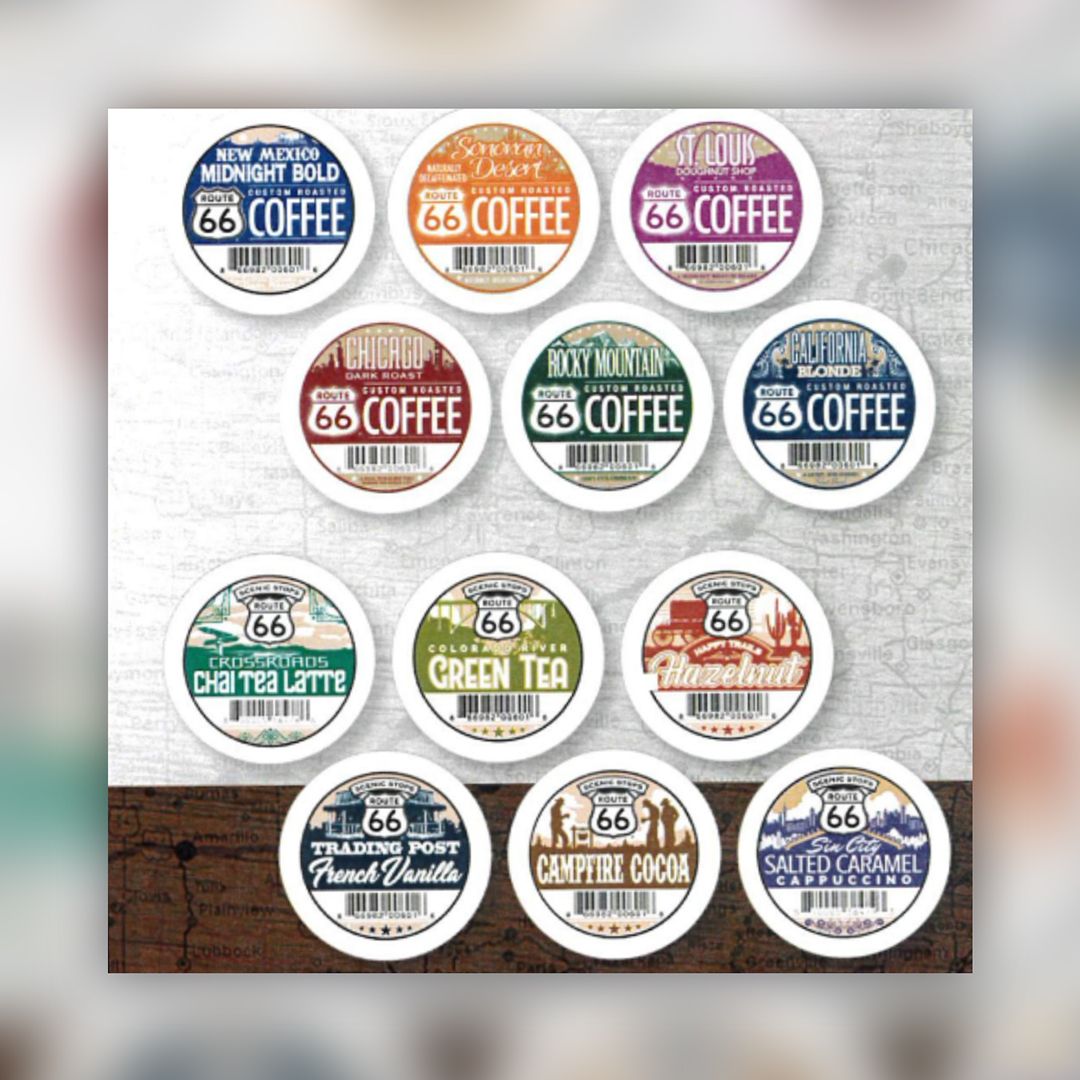 Traditional Pots & Single Serve
There is no right or wrong way to serve custom coffee! Choose from filter packs for traditional pots to single-serve K-Cups. Need both? Just request a custom quote and we'll put together a plan that meets all of your coffee needs!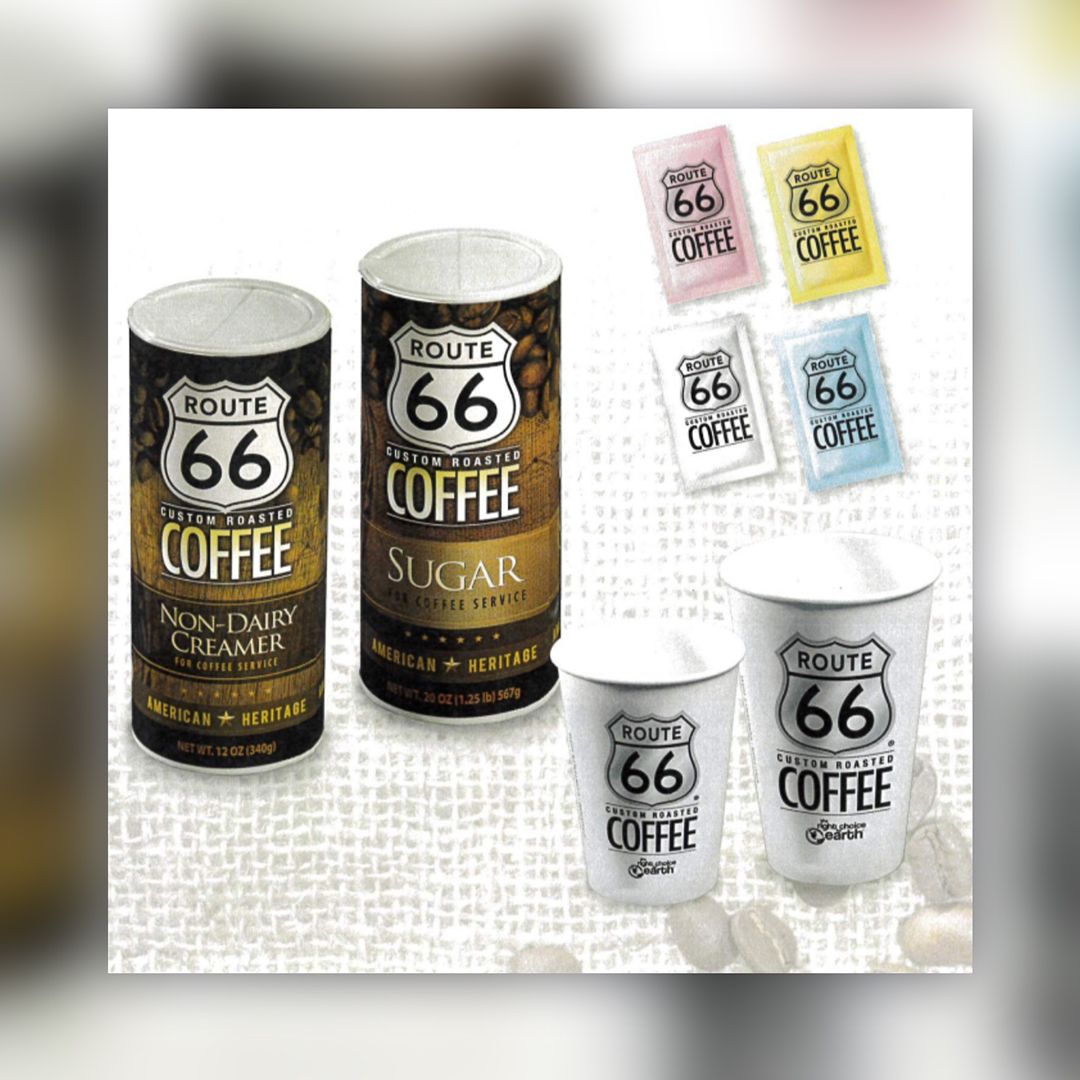 Accompaniments
When we say turnkey coffee services, we mean it! When it comes to your coffee bar experience, we know that you need more than just custom coffee. That's why we offer everything your coffee station needs, from sweeteners and creamers to disposable cups, mugs, and airports. That way you can ensure that your customers and employees have everything they need in one place.
Ready to find a turnkey solution for offering delicious custom coffee for your customers or employees? Request a quote from Kwik Vending and get everything you need for that great cup of coffee every time with our Route 66® custom roasted coffee.